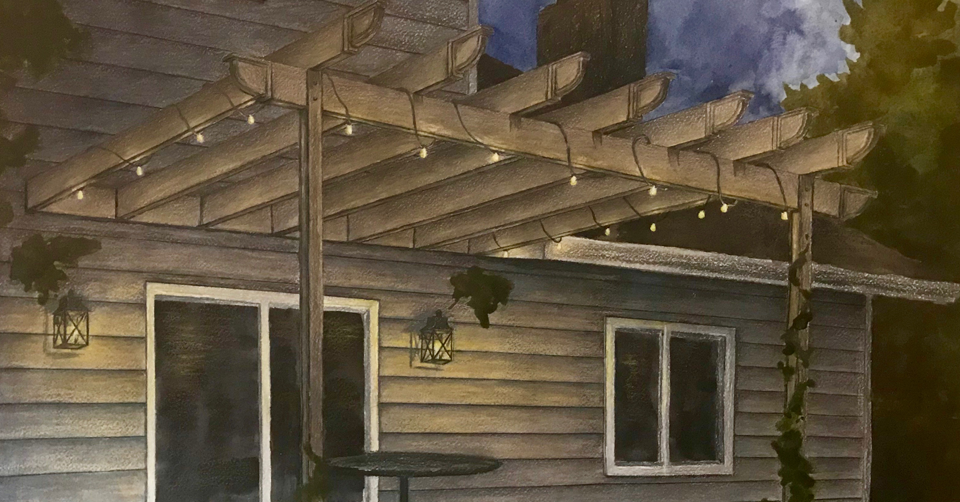 Adding the right pergola design to your outdoor living space is one of the best ways to increase your property value and add extra class to your home. Pergolas have become a very popular home project due to their affordability and attractiveness. Adding a pergola to your outdoor living space will give you plenty of opportunities to entertain family and friends, as well as a place to unwind and relax.
The problem is knowing which pergola design will make your house look picturesque and perfect. You don't want to waste time and energy researching when that time could be properly spent with your feet up, drink in hand, and enjoying your new pergola.
Follow this guide to better understand how to choose the perfect, picturesque pergola for your home. Let's jump into it.
Choosing the Right Materials
The two main types of pergola materials are wood and extruded aluminum. It is true that wood does have a "natural" look, but aluminum has the major advantages on this one. Aluminum will not only determine the longevity of your pergola but also will decrease the chances for any added future maintenance. You do not need to have annual inspections, application of stain or paint, risks of infestation, warping, twisting, or rotted parts. On one side, it is very lightweight, but also strong and robust and made to withstand the toughest of weathers. Aluminum pergolas also have more of a modern appeal.
Choose the Right Type of Pergola
There are numerous types of pergolas to choose from for your home, and it all boils down to what style suits your lifestyle the best.
Garden Arbor Pergolas
A garden pergola adds that extra touch of nature with the open beam design. This is ideal if you love climbing vines, there are so many beautiful types of climbing vines to choose from.
Operable Pergolas
With the touch of a button, you get to control how much shade or sun you want. Perfect for those days of entertaining the family and wanting to keep out of the hot sun.
Attached Pergolas
This style adds partial shade to your patios and decks as it is fastened to the side of your home, making it very versatile. This is a great way to add a touch of life to the side of your home.
Free Standing Pergolas
This is the most convenient pergola design as you can put it anywhere on your property, including your deck or patio. Knowing the intention for how the pergola will be used will help with your decision on which style to go with.
The Pergola Size Matters
Another factor you want to consider is the pergola size. You want to make sure it complements your home, instead of looking intrusive and overwhelming. You also do not want it so compact that it looks like some kind of small shed in your outdoor living space.
Do You Know Your Perfect Pergola Design?
After reading this, you probably have a better understanding of which pergola design suits your needs and desires for your outdoor living space.
If you are still having a hard time deciding, no problem! That's what we are here for. If you are in the Huntington or Fort Wayne, Warsaw, South Bend, Kendallville, or surrounding areas, contact us and we would be happy to help you figure out your perfect pergola.