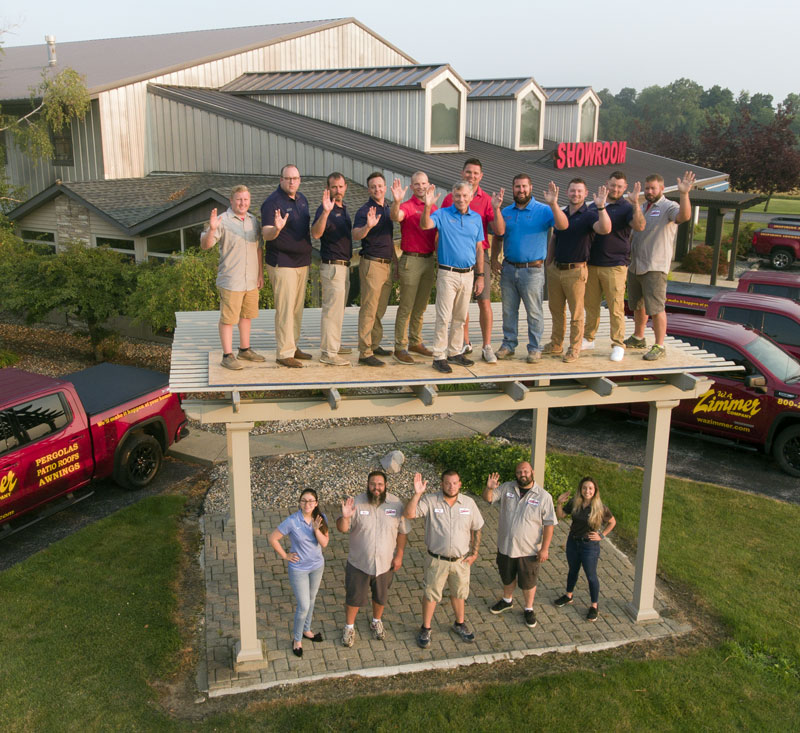 W. A. Zimmer Company was founded in 1976 by Bill and Marcia Zimmer as a small home improvement company dedicated to providing maintenance-free products professionally installed by craftsmen who care about their work.
As Bill Zimmer says, "As we bump into our past customers from the last 45(+) years in grocery stores, restaurants, the YMCA and other public places… the greatest rewards of owning a small business are gained when we hear how their projects have exceeded their expectations in use, durability, and service. I truly believe this is a direct result of employing our installation crews versus subcontracting the work to outside vendors.
Employee installers have a vested interest in the satisfaction of our customers! They want referrals from homeowners to keep pouring in, they want homeowners who they have worked for to say good things about their work, and these employees understand that taking care of the customer and his/her property is key in the continued growth and success of the company that they work for."
W. A. Zimmer Company isn't just the two people who started with a vision over 45 years ago, it's the employees who work there, the manufacturers who supply excellent products that perform as promised, and the dedicated customers who keep coming back for more projects and recommending us to their friends.
Thank you, all!
MEET OUR TEAM
W.A. Zimmer has been in business for over 45 years and we still have the same owners and the same small town values. We've built our reputation on having a reliable, professional, and knowledgeable team.
SCHEDULE YOUR
ON-SITE ESTIMATE
.