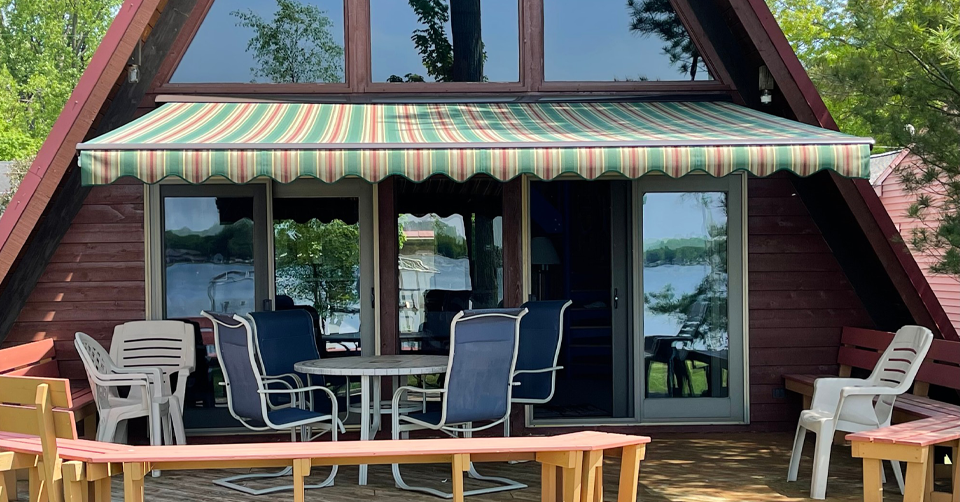 Summer is finally here and everyone has been looking forward to some long-awaited time outdoors. However, when the reality of your outdoor space is hot sun, sunburns, and unexpected showers raining on your dinner parties, it seems best to stay inside.
So, how do you make your outdoor space into the place where everyone wants to spend their time this summer? The answer is easy, retractable awnings! A retractable awning can block UV light protecting you from the sun, shade your space from the hot summer sun, and give you protection from popup summer drizzle.
Interested in learning more? Keep reading to find out all you need to know about choosing a retractable awning for your deck or patio!
Options for Retractable Awnings
You have a lot of options when it comes to choosing a retractable awning, and while that's great, some people can feel overwhelmed with the choices. Understanding what each type of awning is most suited for will help you to make the best decision. There are many retractable awning features that work particularly well for making you more comfortable in the Midwestern climate.
In addition to the style, you also can choose to have your awning motorized so you can control it with a remote control instead of manually opening and closing it. You can also choose the size, frame color, fabric style and colors, and more. You can even add a drop down valance for added protection and shade when the sun is lower in the sky.
Feeling overwhelmed with all the choices? Our designers will help you choose the best retractable awning and options for your space!
Retractable Awning Designs & Features
When choosing a retractable awning, design is a big consideration, you want your home to look its best after all. The wonderful thing about investing in a quality retractable awning is that it not only improves your quality of life but also increases the value of your home if it's done well. When comparing retractable awning costs keep this in mind, cheaper is very often not better.
There are some amazing features available for modern shade awnings. Wireless remote control awnings raise and lower at the push of a button, making it simple to go from full sun to shade in moments with no work from you. Or, dimmable smart lights help set the mood for evening dinner parties.
When you're working with a designer, they will be able to go over your needs and help you to choose the features that will work best for your home.
Choosing a Retractable Awning for Your Home
We hope that you enjoyed reading about the things to consider when choosing a retractable awning for your home. Retractable awnings will make your outdoor spaces more comfortable, improve your quality of life, add shade and sun protection, and add value to your home.
When you're ready to see all of the options available to improve your outdoor spaces come and explore our showroom!
Would you rather have a designer come out and give you an estimate at your home? We would be happy to help you, give us a call!