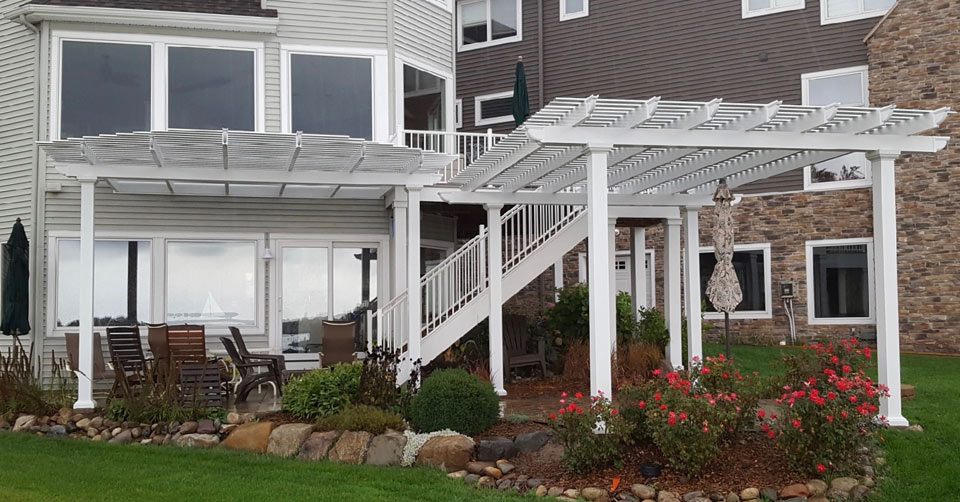 Christmas is the time for giving gifts and as you make your list of people to buy for, don't forget yourself! If you want a gift that will keep on giving, consider adding a pergola to your backyard. As you'll see, there are a number of benefits to having one that you can enjoy for the rest of the year and for years to come.
Keep reading to learn more about why having a pergola installed may be the best gift you've ever gotten.
What is a Pergola?
A pergola is an open-sided structure with columns and a roof designed of beams.
They were first seen in ancient Egypt, became popular in Europe during the Renaissance, and remain a way for people today to improve their outdoor spaces and reap the many benefits.
Benefits of Installing a Pergola
Let's look at a few of the many benefits of having a pergola installed in your outdoor space.
1. Create Shade
If you're like most people, you love spending time outside during the summer but can't stay out for long thanks to the heat of the sun. A pergola creates a shady area to relax beneath which allows you to enjoy your backyard for longer.
2. Add Greenery
There are numerous benefits to having plants, so you can never have too much greenery inside or outside your home. Pergolas are designed for climbing plants so you can easily add some more green to your backyard.
3. Place to Entertain
For those who love to invite the whole family or neighborhood over for a barbeque, a pergola is a great place to gather everyone together.
4. Increase Home Value
Whether or not you plan on selling your home soon, it's always a good idea to do what you can to add value to your home. A pergola is a great way to do just that as people love having a covered outdoor structure.
5. Get Extra Privacy
Want a little privacy from the neighbors? Pergolas with curtains or retractable shade screens are a great way to get a little alone time while still enjoying the outdoors.
6. Flexible Options
Pergolas can be built with a few different options including your choice of color, column styles, and whether you want a stationary or operable roof that opens and closes. They're also custom-built so your shape and size needs. This makes it easy for them to be personalized to fit your space and style preferences.
7. Fast Installation
Because they're fairly simple structures, pergolas can be installed quickly by professionals. That means you won't have to wait too long to start enjoying your new outdoor space!
Ready to Get Your New Pergola?
Now you know what a pergola is and how having one is the perfect Christmas gift from you, to you!
If you're ready to start planning your new pergola, contact us today. We would be more than happy to help answer any additional questions you may have about it and give you a free quote.