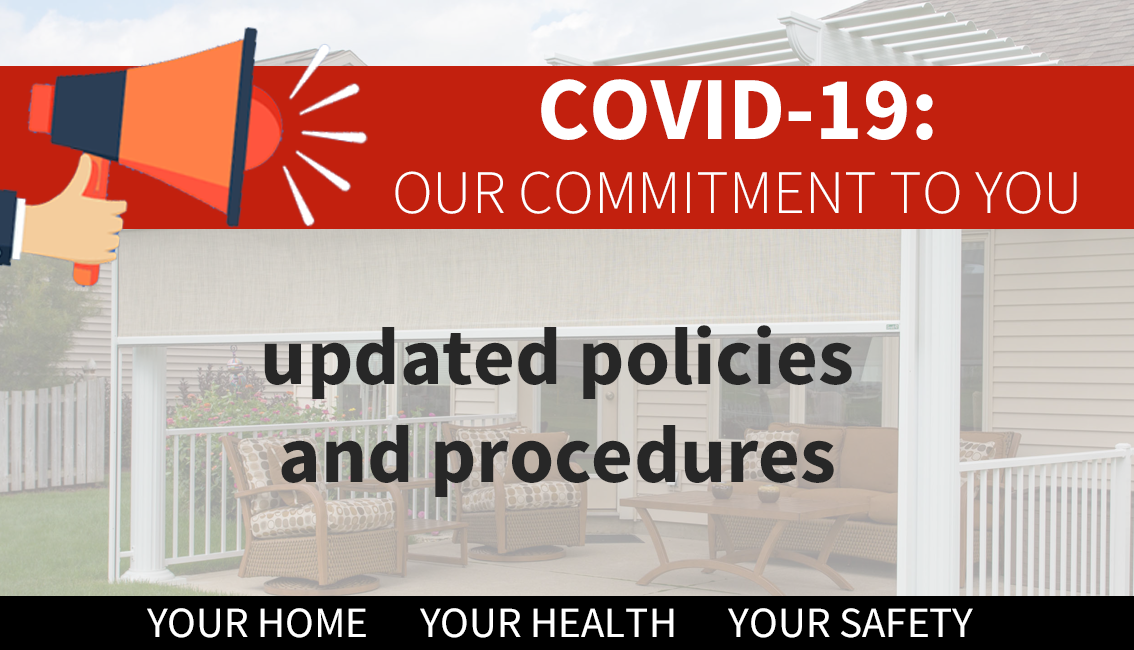 As a valued customer, we want you to know that W.A. Zimmer Company is taking COVID-19 very seriously and we are committed to working with you through this pandemic. Cleanliness and safety have always been central to how we do business and we have implemented the following procedures to help you and our staff remain safe and healthy.
Increased frequency of cleaning of all office equipment and tools
Protective gear and disinfectant provided to all employees
Cleaning and disinfecting of all customer project surfaces (i.e. door handles, window locks, remotes, etc…)
Employee instruction on social distancing protocols and handwashing
Keeping a positive perspective is essential. So, we believe that when we overcome this pandemic, our customers will want to enjoy the outdoors and their home. In order for us to fulfill those needs, we plan to keep working with you by being creative in our sales process. We are still willing to come visit you at your home. We will not enter your home but will interact with you outside instead. This allows us to utilize proper social distancing and yet still look at the details of your project, in person. We want you to feel comfortable with the sales process, please let us know if there is something additional we can do to make ensure your safety during this time.
Thank you for letting us continue to be of service and please contact us with any questions. We will continue to closely monitor the current situation and make any necessary changes, if needed, for the future.
We wish our customers, staff, and community good health and appreciate your patience and understanding as we navigate this uncertain time.
Bill Zimmer
President and Founder