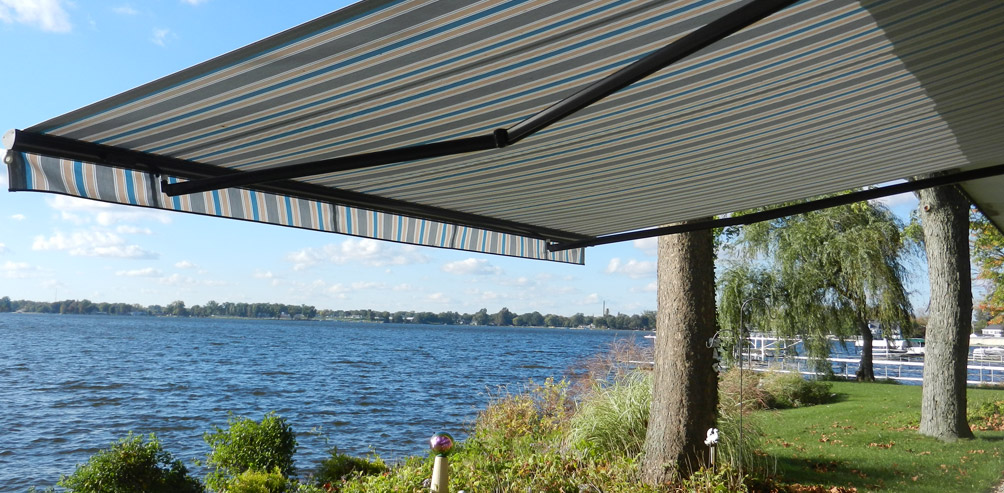 Don't let the hot summer sun drive you indoors. Sunesta retractable awnings from WA Zimmer are a stylish way to add shade to your patio or deck. With a push of a button, you can go from full, hot sun to relaxing in the shady oasis of your yard that's 15 degrees cooler.
In addition to giving you a shady spot to relax or entertain friends and family, retractable awnings offer many other benefits that you may not know. Check out these five key reasons (besides shade) that you should have a retractable awning installed today!
1. A Retractable Awning Can Protect Your Family
A retractable awning can do more than just keep the sun out of your eyes. It can also protect you from sun damage. Every day in The United States almost ten thousand people learn that they have skin cancer. This debilitating condition can impact your life for years to come, so why wouldn't you want to protect yourself and your family? With the push of a button, you can minimize the effects of harmful UV rays
2. They Can Save You Money
Besides protecting you from the sun, retractable awning installers will also tell you that they are a great way to save money on air conditioning. This is because one of the benefits of retractable awning installation is that it allows your house to maintain a steady temperature. Retractable awnings have been shown to reduce the temperature inside a home by up to 15 degrees!
3. They Protect Your Furniture
One benefit of retractable awnings that you might not know about is that they can protect your patio furniture. Constant exposure to UV rays can cause your patio furniture to become bleached and worn. With a retractable awning, however, you can rest assured that your furniture will look as new as the day you bought it.
4. They Keep the Party Going
Let's face it, if you have an amazing patio, you're going to want to throw some parties. The only problem is that the hot sun or a light pop up shower can be disastrous for you and your guests. Instead of running indoors, simply extend your awning and let the party continue!
5. They're Customizable
Sunesta retractable awnings are fully customizable. Choose the size, frame color, and fabric from over 134 stylish fabric options. Plus, you can add optional wind sensors to protect your awning during high winds and add a remote control to open and close your awning with the push of a button. Design the perfect awning to match your patio size and style of your home.
Don't Wait to Install a Retractable Awning
The best retractable awning is your best bet at protecting your patio, health, and wallet.
And one more benefit that we should mention. More people than ever are looking up how to install a retractable awning. But great news, you don't have to try to figure out how to do it on your own, we do the work for you which is just one more added benefit. We make sure that your awning is installed right the first time so you can start enjoying it right away.
With every plus that comes with owning one, it's easy to see why awning sales are projected to reach almost 12 billion dollars by 2026.
If you're ready to reap the many benefits of a retractable awning, look into W.A. Zimmer today to learn more.