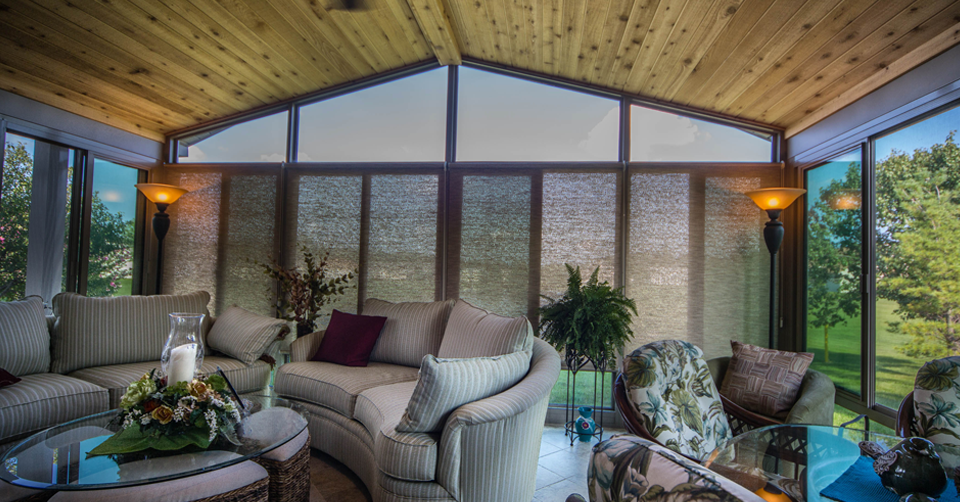 You might be adding a sunroom because you want a reading nook. Maybe you want a gathering place for parties. Or maybe you just want a new favorite room to daydream in. Either way, sunrooms are a great way to add value to your home. If you're not sure where to get started, no worries. Keep reading for our five favorite tips on designing a sunroom.
1. Figure Out Size and Location
Before you pick paint colors, you're going to need to figure out numbers. Specifically, where the sunroom addition will go and the dimensions of the addition. Location is about more than where the room will logically attach to the house. For example, based on where it's attached, what direction will the sunroom face? How much light will it get? Alternately, there may be a certain view of your yard you want to take full advantage of. Once you know where you're going to attach the sunroom, it becomes easier to figure out the dimensions. You need the dimensions to figure out how big of a room you're building, which will also help you clarify what you're going to use the room for.
2. Choose Your Style and Stick with Light Colors
Your sunroom doesn't have to be predictable. You're adding a little happy place to your house, so feel free to get creative. Our sunrooms come in six distinct styles: Studio, Cathedral, California, Solarium, Conservatory, and Nino Vitale. Whatever style you choose, it's essential to keep your color palette light. This is for two reasons:
Dark colors trap heat
Your sunroom is too small for a dark palette
Let's put it this way: if your sunroom is composed entirely of dark colors, you'll wind up with a small room that looks suspiciously cave-like. Plus, it'll turn into an oven in the summer.
3. Complement Your Home's Architecture
One of the central tenets of adding a sunroom? Make sure it complements the architecture of your home. Otherwise, you're permanently stuck with a mismatched section of the house. If your house is an older architecture style, don't add a hypermodern sunroom. Get a sense of the architecture of your home to get an idea of the architecture of your sunroom. This will also help you keep one eye on function–if the sunroom isn't designed in a way that makes sense with the rest of the house, you're essentially building a useless room.
4. Know When You Plan to Use It
It sounds like an absurd question. Think of it this way: what's the climate you live in? Is it warm? Do you get harsh winters? If you live in a four-season climate (like we do here in Indiana) and plan on using your sunroom year-round, you're going to want to properly insulate it, heat it, and get thermal-paned doors. This will allow you to keep using it even when the view from your window is a winter wonderland.
5. Doors, Windows, and Skylights
Windows and skylights are a feature that set sunrooms apart from the rest of the house–they allow natural light into the room and optimize the view. But they can also be an insulation concern, depending on where you live. As such, it's important to consider what kind of windows you'll need and where you want to put them.
Thinking of Adding a Sunroom?
We can help you get your project up and running. Our sunrooms are designed for comfort in the busy lifestyles of today. Learn more about choosing a contractor or set up a meeting with us to get started.