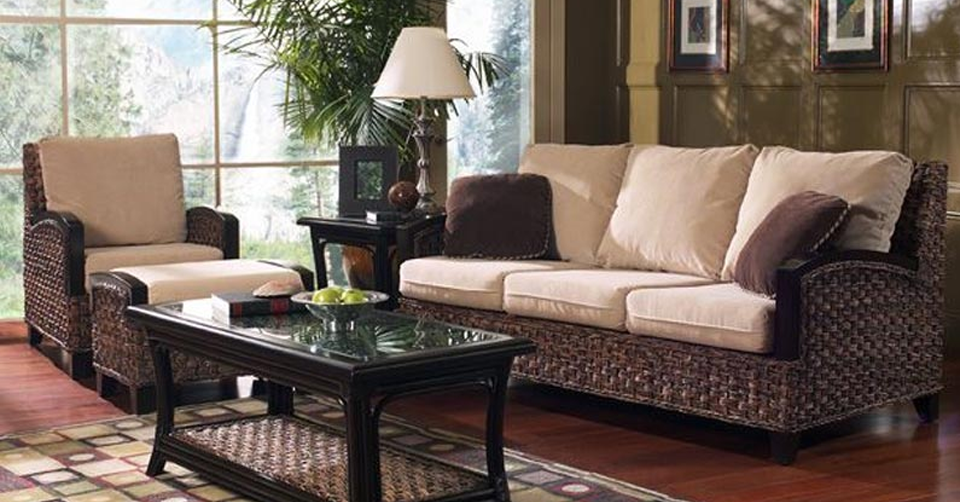 So, you've already decorated your outdoor patio area, now it's time to tackle the indoors. Sunrooms are perfect for soaking in nature and the rays, while still enjoying that comfortable A/C and steering clear of the mosquitos! As beautiful as they can be, though, furnishing a sunroom is an entirely different story. It takes a careful eye and attention to detail.
Today, we're going to look at the top tips you need to know to make your sunroom more than just a bright hub for your home.
1. Know Your Sunroom's Purpose
First things first: you need a game plan. If you've been wondering how to decorate a sunroom, it doesn't help unless you know how your sunroom will be used. Sunrooms are a great halfway point between indoors and outdoors, but their use can vary from person to person.
Do you want to be able to host guests? Is it more of a dining room or is it solely for you and your loved ones to lounge around and read a book? Regardless of what you want out of your sunroom, you need to know its purpose before you begin shopping.
2. Get Your Vibe in Order
Now that you know what purpose your sunroom will serve, it's time to actually look at furniture. There are plenty of options out there to choose from and you want to create a specific vibe for your sunroom. Remember, a sunroom is the merging of indoors and outdoors, so you want to bring some of that natural appeal to the table.
Some common and classic options to consider are:
Wood, rattan, or bamboo furniture
Distressed or matte finishes for your wood furniture
Cotton or linen for fabric furniture
Natural, earthy tones
Restored vintage centerpieces
If you're going for patterns on your furniture or decorations, stripes and florals are a very classic and classy choice. View our rattan sunroom furniture options.
3. Go Simple With Window Treatment Options
When looking at sunroom window treatment options, look for simpler design choices. One of the biggest draws to a sunroom is the natural lighting. You don't want busy window treatment designs to get in the way of that. As before, though, try to match it with the general vibe you've chosen for your sunroom. Minimal and rustic? Old and classic? Only you can decide.
4. Get Your Orientation Straight
Is your sunroom westward facing? If so, you're going to get a lot of sunlight and probably during the brightest times of the day. Although you want to soak in those rays, make sure you're not blinded. Consider facing furniture away from the windows, so that you can enjoy the sunlight but not directly.
5. Grow Some Greenery
Another big selling point of sunrooms is the plant life. Take a look at some highly suggested plants for sunrooms and consider stocking up. You can go minimalistic with just a few plants giving a hint of nature, or you can go all out with a bonafide livable terrarium!
Furnishing a Sunroom Should Be Hassle-Free
If you'd like to bring the outdoors inside, then a sunroom is a must. Furnishing a sunroom, however, may seem daunting at first. It's all about understanding the purpose of your sunroom and sticking to a dedicated vibe.
Sunroom Furniture in Huntington, Indiana
At W.A. Zimmer, we've been helping our customers in Huntington, Fort Wayne, Warsaw, and surrounding areas furnish their sunrooms for over 40 years with high-quality, comfortable, rattan sunroom furniture. If you'd like to see how W.A. Zimmer can help you furnish a sunroom, meet with us today!