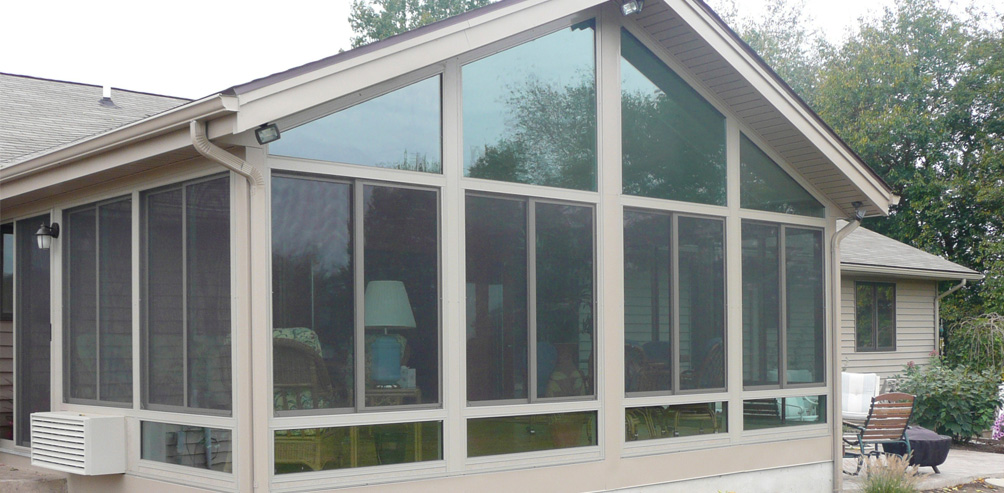 Are you looking to invest in your home, create more living space for your family, or get more of the great outdoors in the new year? Fortunately, there is one easy way to do all of the above, plus more — consider adding a sunroom to your home!
Sunrooms come with a lot of benefits: sunny views of nature, more room in your house, and a more desirable home. And perhaps even more important, they come with few of the drawbacks associated with traditional home additions.
Here are five ways that a sunroom addition can benefit your home, and your life.
Enjoy the Sun Year-Round
Getting more sunlight isn't just a superficial benefit—it can also actually improve your mental and physical health.
And obviously, sunroom additions are an easy way to get more sunlight in your life without even needing to step outside your room which makes it easy to get sunlight even during the cold winter months. Enjoy reading a book, taking a nap, or spending time with loved ones in this beautiful, warm, well-lit space.
Watch Your Plants Thrive
Do you have a green thumb? Worried your houseplants aren't getting enough light to thrive? Gardeners and houseplant aficionados love sunrooms because they have the best of both worlds: the protection against the elements and the exposure to sunlight.
When you invest in a sunroom addition, your plants will certainly thank you!
Birdwatch In Your Sunroom
Do you love watching birds, squirrels, and other critters out in nature? It may surprise you, but there's actually a lot of wildlife right outside your house! Having a sunroom will give you special insight into the species that populate your neighborhood. Plus, you get to enjoy birdwatching from the comfort of your home in your pajamas!
Easy Extra Space
Is your house starting to feel a little cramped? A traditional room addition will require a lot of time and money—but a sunroom can be added to your home quicker, cheaper, and easier, and comes with the same major benefit — more space.
Sunrooms are relatively easy to install, can be customized to your home, and will give your family the space they need to spread out and enjoy themselves.
Entertain In Style
Do you love to host dinner parties and other get-togethers? Sunrooms are an elegant, romantic atmosphere to host a party, whether it's during the daytime or in the evening. They give your guests a stunning space to spread out in.
You can even decorate your sunroom special for the occasion. Pretty soon, your new sunroom will be the envy of your family and friends and will quickly become your favorite room in the house!
Transform Your Home with a Sunroom
A sunroom gives you all the fun of a patio and all of the protection of staying indoors. If you're looking to liven up your home with more sunlight and more space, a sunroom is a perfect solution.
Get in touch with our team today to learn more about how a sunroom could fit onto your home and we'll help you explore your options.