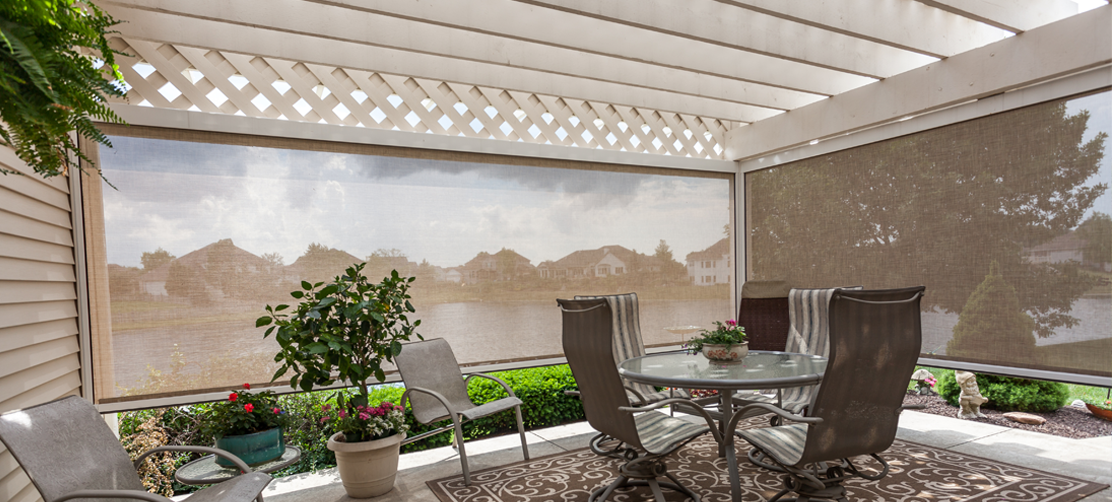 Spring's coming! And while April showers bring May flowers, they also bring mosquitos! While some cities and region have it worse than others, you won't find many places in the U.S. that aren't plagued by mosquitoes. Last year, 1/4 of the mosquitos tested in Fort Wayne had West Nile. So, keeping mosquitos at bay is a must if you want to enjoy your backyard.
Unfortunately, while there are plenty of DIY tips for mosquito control out there, few are effective at getting rid of every bug that plagues your yard.
That's where screens come in. Keep reading to learn how to keep bugs away from the patio with a screen room, sunroom, or pergola.
Decide How You Want to Use Your Space
Before you can start enjoying a bug-free patio, you need to decide where you want your bug screen room. Because deck and patio enclosures are so easy to add, you have tons of options for deciding how to utilize one on your porch.
You could choose to enclose the entire patio. That way you can use your entire space without worrying about mosquito bites or buzzing bees. But because you will need to add a roof to make your bug screen effective, this will mean covering your entire space. If you like to sunbathe or grill on your patio, this might not be the option for you.
Luckily, you can also choose to enclose a smaller space within your patio. This gives you a bug-free space while also leaving the rest of your porch open to the sun.
Screen Room, Sunroom, or Pergola
Once you decide how you want to use your space, it's time to decide between, a screen room, sunroom, or a pergola or patio cover.
Screen rooms and sunrooms are a great way to enclose your patio or deck and are great for entertaining without being bothered by pesky mosquitos, gnats, and other bugs. Sunrooms take a screen room a step further by adding glass to windows and insulation to walls. This allows you to use your room earlier in the Spring or later in Fall into Winter before the weather gets too cold.
If you want something a little less closed off, an enclosed pergola or patio cover may be the best option for you. Shade screens can be added to pergolas or patio covers. Shade screens are not only great for keeping out the sun, but they can help keep out mosquitos and flies too. And, when you want the openness of an outdoor space, the screen can be retracted with the push of a button!
How to Keep Bugs Away from Patio
If you're sick of trying every tip on how to keep bugs away from your deck or patio only to find them buzzing and biting again right away, it's time for a change. Contact us to schedule your free in-home estimate today to see how a sunroom, screen room, or other enclosure can help you enjoy your outdoor space bug-free all summer long!
We can build a screen room, sunroom, patio cover, or pergola in Fort Wayne, Huntington, Bluffton, Wabash, Kendallville, Auburn, Angola, Goshen, Elkhart, Mishawaka, South Bend, or surrounding areas.