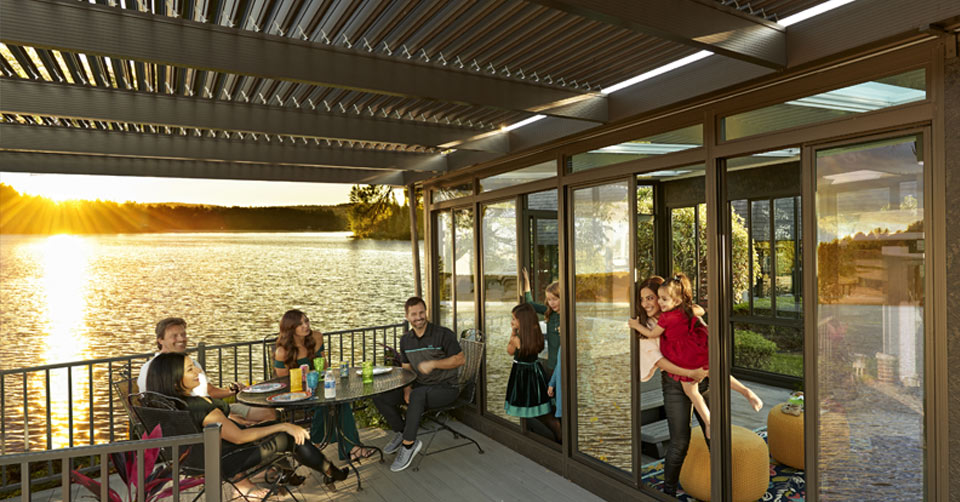 Have you checked the calendar? Father's Day is approaching quickly! Over 50% of Americans wait until the last minute to go shopping for holidays and events. To avoid the stress of waiting until the day before, now is the perfect time to think about what Dad would be truly happy to receive on his special day.
If you're searching for father's day gift ideas, here's one that you may not have considered: a backyard pergola. Read on to find out why a backyard pergola is the perfect gift for your dad for Father's Day.
Here's Why Dad Will Love His New Backyard Pergola
Pergolas make for a great gift that can show your dad just how much you care. If he loves being outdoors but doesn't like to sit in the sun, he'll love to bask in the shade of a pergola. Of course, some light will still shine through if he has an open roof, but it won't be overwhelming. He will be able to soak up the sun without harmful rays and burnt skin.
Dad isn't the only one who will get some enjoyment out of an outdoor pergola. He'll be able to host guests and have parties with friends and family alike. The pergola shade will turn a hot family barbeque into a beautiful and enjoyable backyard dinner.
Best of all, once you give him the gift of a pergola, he can choose to put it wherever his heart desires. There are no limits to where they can be placed so long as there is nothing in the way! The opportunities are endless when it comes to decorating the backyard in a practical way.
Why Dad Will Love the Features of an Operable Pergola
Whether relaxing with his favorite beer, firing up the grill, or hanging out with the family out on the patio, there's no better spot than under a pergola! Even in a summer storm, an operable pergola allows you to continue enjoying the outdoors without getting soaked.
When the sun is too harsh or the rain moves in, all you have to do is press a button to close the pergola roof for maximum cover. It's the perfect way to make the most of his time outdoors.
Ready to "Wow" Him With Your Thoughtful Gift?
Your Dad deserves the best pergola he can get! You're sure to be at the top of his favorite list when you surprise him with something as awesome as this. No matter his style, Dad and the whole family can enjoy the great outdoors while staying cool under a backyard pergola.
W.A. Zimmer has a wide variety of options to choose from to make your dad's pergola fit his style and his space. If you're ready to find out more about pergolas, contact us and we will help you choose the one that is right for your dad's backyard!