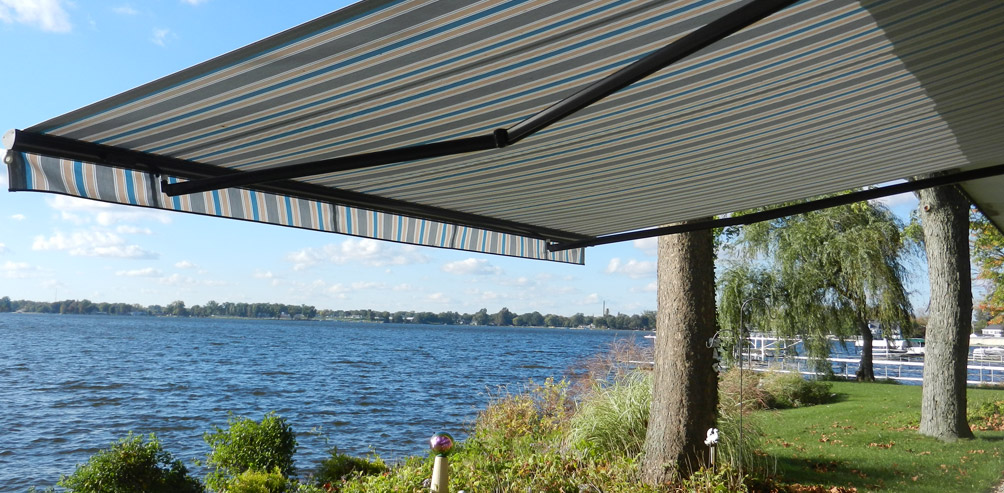 Is your deck or patio too hot? Do you want to shade yourself and your family from the summer sun but still want to be able to enjoy the stars when the sun goes down? A retractable awning is your answer. Retractable awnings can cool your patio by 15 degrees and add the luxury of versatility to your outdoor space. You can rely on it when you need it and easily put it away when you don't.
What should you look for in the perfect retractable outdoor awning? Keep reading to find out.
1. Consider the Size You Need
Do you want a retractable awning that covers your entire deck or patio, or just the portion that gets the most sun? Outdoor awnings can range from four feet to 40 feet wide with projections up to 14 feet 8 inches. With custom retractable awnings, the size is up to you!
2. Choose the Right Materials
For the best quality outdoor shade awnings, look at options with a stainless steel frame. You want to enjoy the shade from your awning for many summers to come, so it's worth spending more on a quality product. You don't want something that will break with minimum use.
You should also prioritize a long-lasting awning fabric that resists mold and mildew. At W.A. Zimmer Company, all of our retractable awnings are made with a solution-dyed synthetic fabric. You never have to worry about anything growing on it, and the colors won't fade in the sun.
You can also choose your frame color!
3. Choose a Design You Like
Speaking of colors, retractable awnings can come in a huge variety of designs and colors to match your outdoor decor. There's no reason why an awning should be an eyesore. In fact, it should only add to the curb appeal of your patio or deck.
With 134 fabric options to choose from, you're sure to find just the right one to fit your style and match compliment the exterior of your home.
4. Decide Between a Motorized or Manual Awning
There are two types of retractable awnings: motorized and manual. With a motorized awning, a push of a button controls your awning for you.
A manual awning is a more traditional option that requires a little elbow grease to set up. However, most homeowners love how easy these awnings are to move, and they still offer world-class shade.
5. Check for Warranties
You want your awning to last for years, so before you buy one, make sure the manufacturer has a great warranty. At W.A. Zimmer Company, we offer comprehensive warranties on the frame, fabric, and motor of our retractable awnings.
Beat the Summer Heath With a Retractable Outdoor Awning
A retractable outdoor awning makes it easy to enjoy your patio or deck all summer long. You don't have to worry about being too hot or getting too much sun exposure, and you can always retract your awning to see the stars.
Our shade experts can help you design the perfect retractable awning for your outdoor space. Contact us today to discuss your next home project.