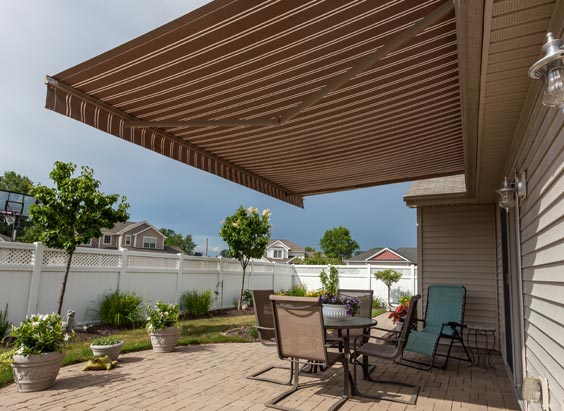 Whether you want an open-air structure or an enclosed space where you can enjoy the views, the breezes and the relaxation that nature has to offer… without the annoyances, you've come to the right place.
Insulated patio covers, retractable awnings, and pergolas are a few of our open-air options. With an attached pergola, pavilion, or other open structure you'll gain protection from the sun, a gentle rain, or birds flying directly overhead.
If you are thinking about an enclosed structure for even more protection, choose a sunroom with the SPF-85 double tinted sliding window and Low-E to reduce fading, lower cooling costs, and get great UV protection.
Work side by side with our designer to create your open-air space and start enjoying the outdoors!