KEEP OUT THE DIRT AND SNOW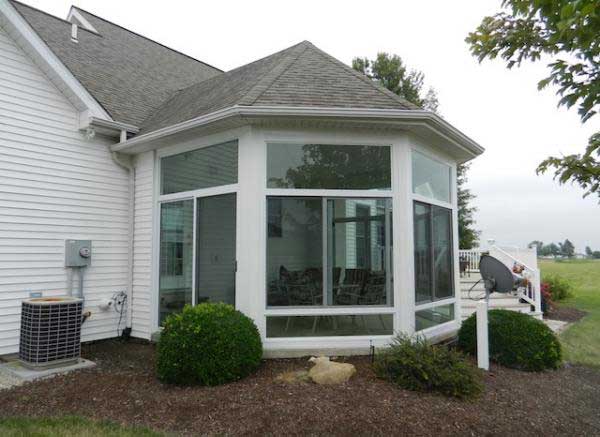 "We want to keep out all of the dirt and snow." That's a line we hear a lot from homeowners who have a screen room. The open airy feeling is the positive side, but along with the openness comes the windblown dirt, rain, and snow that makes it hard to use the screen room.
Every room is unique so we have solutions ranging from the basic snap-in, sliding window that will stop the rain, snow, and dirt all the way to more insulating versions like 3/4" tinted, tempered glass specially designed to convert screen rooms to sunrooms.
Whether you are thinking of a cleaner space or want to winterize for all year use, we can help. Work side by side with our designer to create your new Zimmer sunroom, solarium, or construct a new hot tub room that blends flawlessly with your home and your lifestyle.
Tell us how you want to convert your screen room, send us a picture of the room you have now, or come to see us in the showroom and find the conversion system that changes your room to meet your lifestyle!