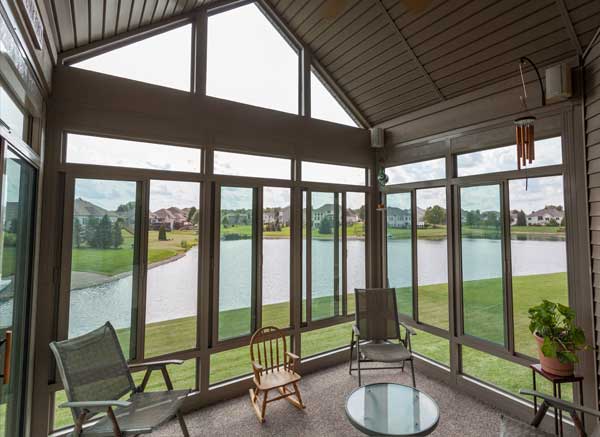 Need a place to relax? Many people feel relaxed and good when they are in the arms of nature. Is it any wonder that scientific evidence points to reduced stress, improved moods, and an increase in overall happiness when people experience nature on a regular basis?
As you think about the room or outdoor structure you want to add to your lifestyle you can easily appreciate that designing the elements of nature into your room will help you to feel like a kid again. Nature is something that is often overlooked when selecting a room because short-term considerations get in the way. A little extra thought and planning now can turn a regular room into a place of healing and happiness for the rest of your longer life. The more you think about it, the more sense it makes.
Just imagine a proper design with large windows that cast natural sunlight across your new space, with screens that allow you to fill your lungs with fresh air while you listen to the soothing rhythms of nature. A room or outdoor space designed with nature in mind will have a completely different emotional impact on you and your loved ones than a room with four walls and a roof. Use our experience to help you create your new Zimmer sunroom, screen room, pergola, patio cover, solarium, or outdoor paradise with value beyond what's measured in dollars.
After all, you are investing in yourself. Do it wisely with W.A. Zimmer.
Tell us how you want to relax. Contact us today or visit our showroom in Huntington, IN to view our products and speak to our team about the space you'd like to create.
Relax, you're in good hands!