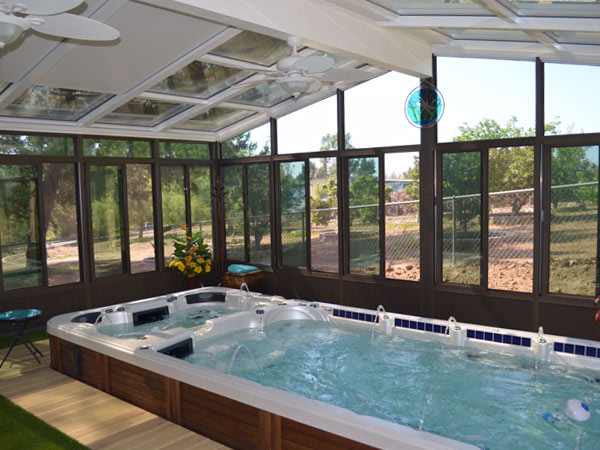 There's not much that's better than relaxing in the hot tub after a long day. Extend the use of your hot tub by enclosing it in a sunroom or under a patio cover. You'll not only gain more time to relax, but you'll also create a new space you'll love.
Whether you are thinking of a swim spa, hot tub, or dry sauna we will listen to your ideas and design a room that works well with your relaxation plan.
Work side by side with our designer to create your new hot tub room or hot tub patio cover that blends flawlessly with your home and your lifestyle.
Contact us today or visit our showroom and tell us how you want to relax.