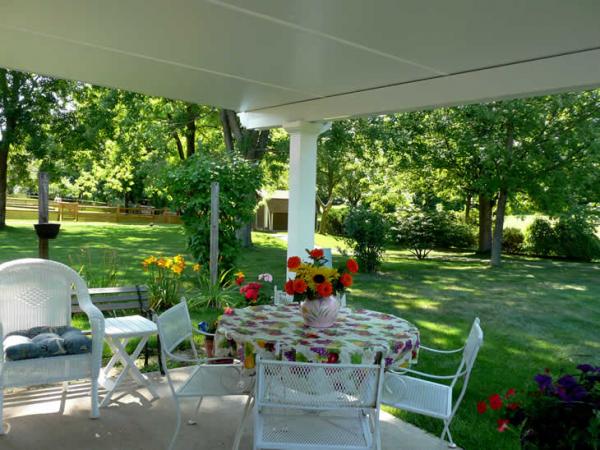 The sun seems a lot harsher than just a few years ago. Maybe we're just starting to hear what doctors have been telling us for years… Overexposure to the sun causes more cancers than smoking! Whether you want protection for your deck or concrete patio, UV protection in your sunroom windows, or temporary shade..we have you covered!
Every situation is unique so you can choose from solutions that range from the basic retractable awning that can usually be installed in a short time without a permit, to permanent solutions like a patio cover with footed columns or even a sunroom.
Speaking of sunrooms, if you're thinking about windows that protect, choose the SPF-85 double tinted sliding window with Low E to reduce fading, lower cooling costs, and offer great UV protection.
Whether you want to protect people, property, or both, we can help. Work side by side with our designer to create your new Zimmer outdoor paradise that provides the protection you need.
Tell us what you want to protect, send us a picture of your current situation or come see us in the showroom. Find the solution that changes your space to meet your lifestyle!