OUTDOOR SHADE FOR A PATIO OR DOOR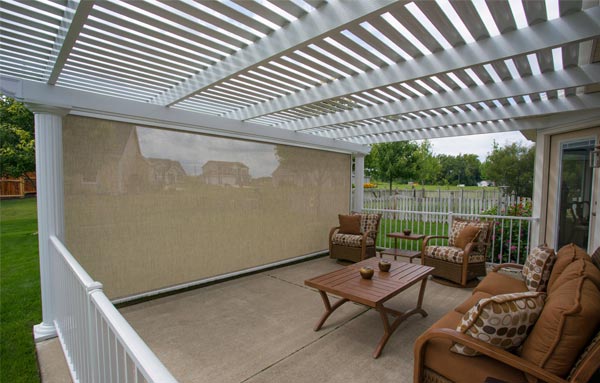 Is your porch or front door area too hot? If the Summer sun is beating down your door we have some great outdoor patio shade options for you to cool off your porch or stop the heat from beating through your doors and windows. There are many ways to bring shade to a patio or front door including insulated patio roof covers, pavilions and "Pergilions", manual and motorized retractable awnings, pergolas, and shade screens are just the tip of the iceberg.
W.A. Zimmer has a variety of outdoor patio shade options to help your patio and you stay cool. Check out the options here on our website, visit our showroom in Huntington, or contact us to schedule a free in-home estimate. Our designers will come to you to discuss your shade need and provide you with the best options for outdoor sun shade for your patio or front door.
If you need shade and protection from the sun for a deck, pool area or backyard space, we have options for that too!