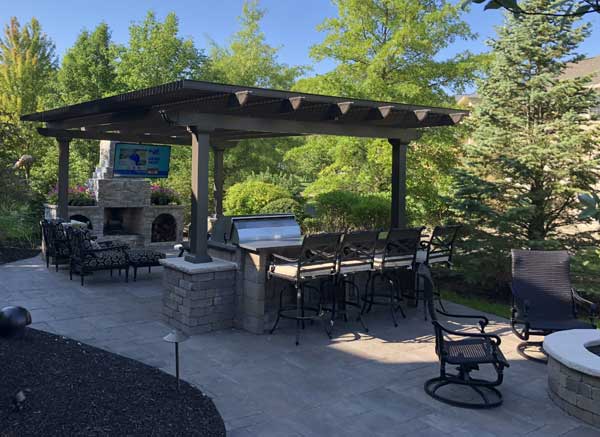 The great outdoors is a paradise. How do you want to experience it? Retractable awnings, pergolas, insulated roof covers, pavilions and "Pergilions" are a few of the open air options. All of those can be just a step or two out your back door.
For those who remember the days when television, video games, computers, and the telephone didn't permeate every minute of the day, maybe you want to have your paradise outside the electronic zone and purposefully located a safe distance away from the house with a free standing pergola, arbor or pavilion.
It's your call, contact us today to discuss the out-of-the-way spot that you want to cover or see our new free-standing outdoor displays at our showroom in Huntington, IN.