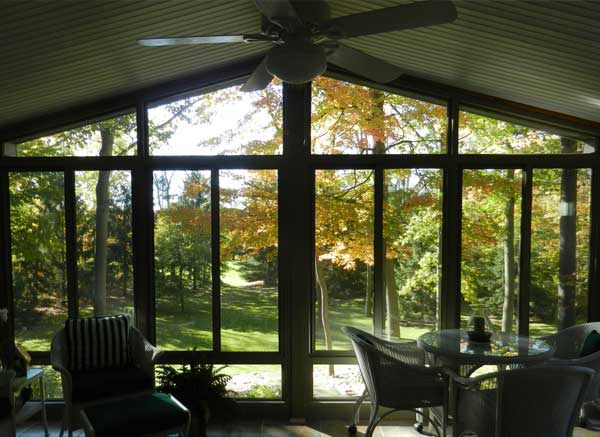 To some of us, four walls without windows may as well be a prison. You love walls of glass where nature willingly furnishes constantly changing scenery from the rising morning sun to stars twinkling in dark skies of the night. With a sunroom, the seasons flow by your room with grace and dignity because through our windows a snowflake lofting from the skies is as beautiful as the morning sunlight peeking over the horizon.
Whatever the view at your home, it's unique, it's yours and it exists to be appreciated.
Tell us what's special about your view, send us a picture of the canvas you have in your backyard, or come see us in the showroom to find your escape.
Work side by side with our designer to create your new Zimmer sunroom, that blends flawlessly with your home and your lifestyle.