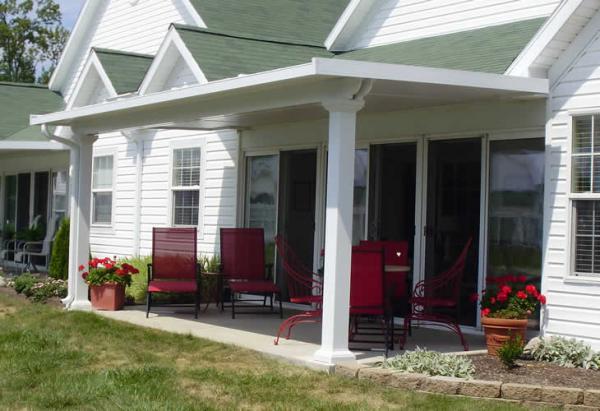 Wow, do we have some great options to help you get away from the bright rays of the sun. Insulated roof covers, pavilions and "Pergilions", retractable awnings, and pergolas,  are just the tip of the iceberg. You'll find everything from the latest innovations in shade all the way back to the aluminum awnings of the '60s in the collection of outdoor products we regularly offer and install.
If you are thinking about windows that protect, choose the SPF-85 double tinted sliding window with Low E to reduce fading, lower cooling costs, and offer great UV protection.
Don't let too much sun keep you from enjoying your outdoor space. Tell us what's too hot, send us a picture of the space you have a problem with, or come see us in the showroom to find the shade system that offers a cooling place to relax!