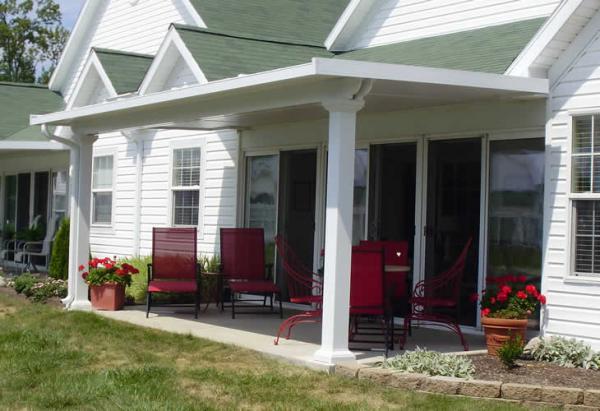 Do you just want the basics? Before we starting talking about the details of any structure, maybe we need to start at the beginning. What's important to you? Maintenance-free? Simple lines and an open, airy feeling? Low cost?
We have basic screen rooms, Ultimate screen rooms, and "Upgradeable" room or roof systems that allow you to take small steps toward your ultimate dream room over a period of months or years.
Outdoor shade structures are designed so you can start with a Garden Arbor now and convert to a Pergola over time by adding crescents when you are ready.
We understand that a good portion of the pictures in our advertising lean toward the extravagant, but W. A. Zimmer Company has a good offering of basic structures too, give us a try. We'll work together with you, side by side, to design your new Zimmer sunroom, screen room, pergola, patio cover, solarium, or outdoor paradise to fit your lifestyle and your budget.
Tell us how simple you want your space to be, send us a picture of your current situation, or come see us in the showroom and find a starting point!