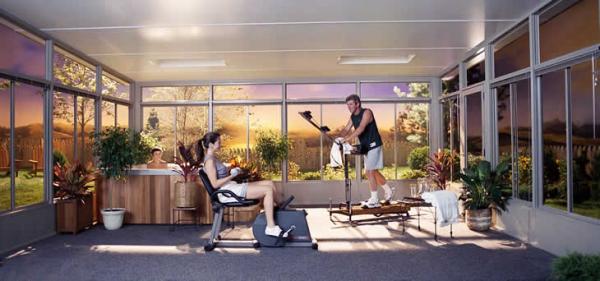 The Zimmer and Lemon families are big supporters of the YMCA, BUT we're even bigger supporters of exercise any way you can get it!
If a home workout space is what you need to get it done, let's get moving!
Whether you are thinking of an elliptical machine, treadmill, stationary bike or complete home gym, we'll listen to your ideas and make your room fit the machines so you can get fit too.
Tell us how you want to exercise or visit our sunroom showroom and find the key to your fitness in a room that meets your lifestyle!